Teams Manager SharePoint Provisioning
Basic Information:
Teams Manager can also be used to provision specific SharePoint content. To use this feature, however, you first need the Enterpreis license. Then the authorization must be activated and authorized via the Teams Manager interface for SharePoint provisioning.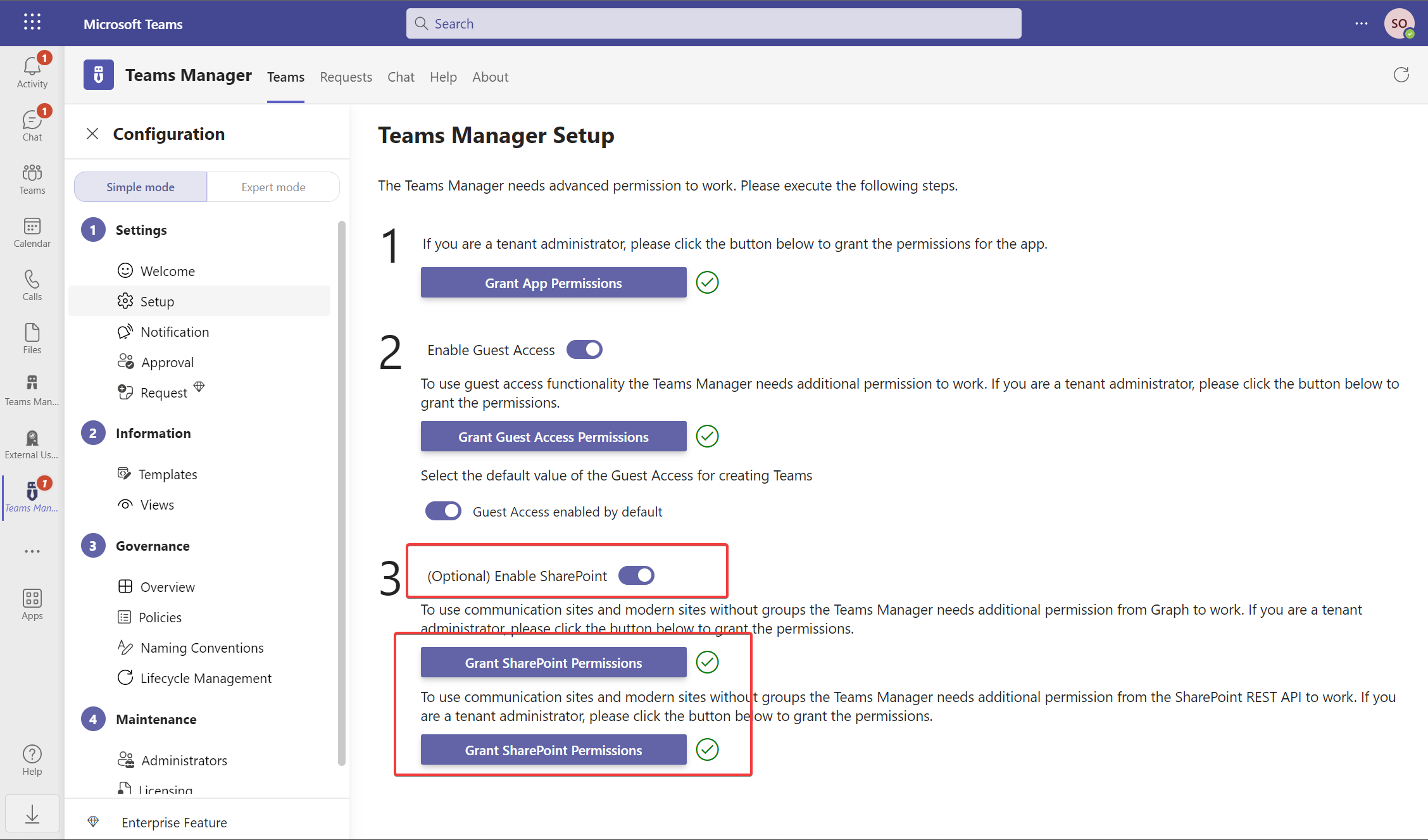 After these steps are completed, you just need to specify exactly which functions should be activated. There are two different types that you can activate/deactivate.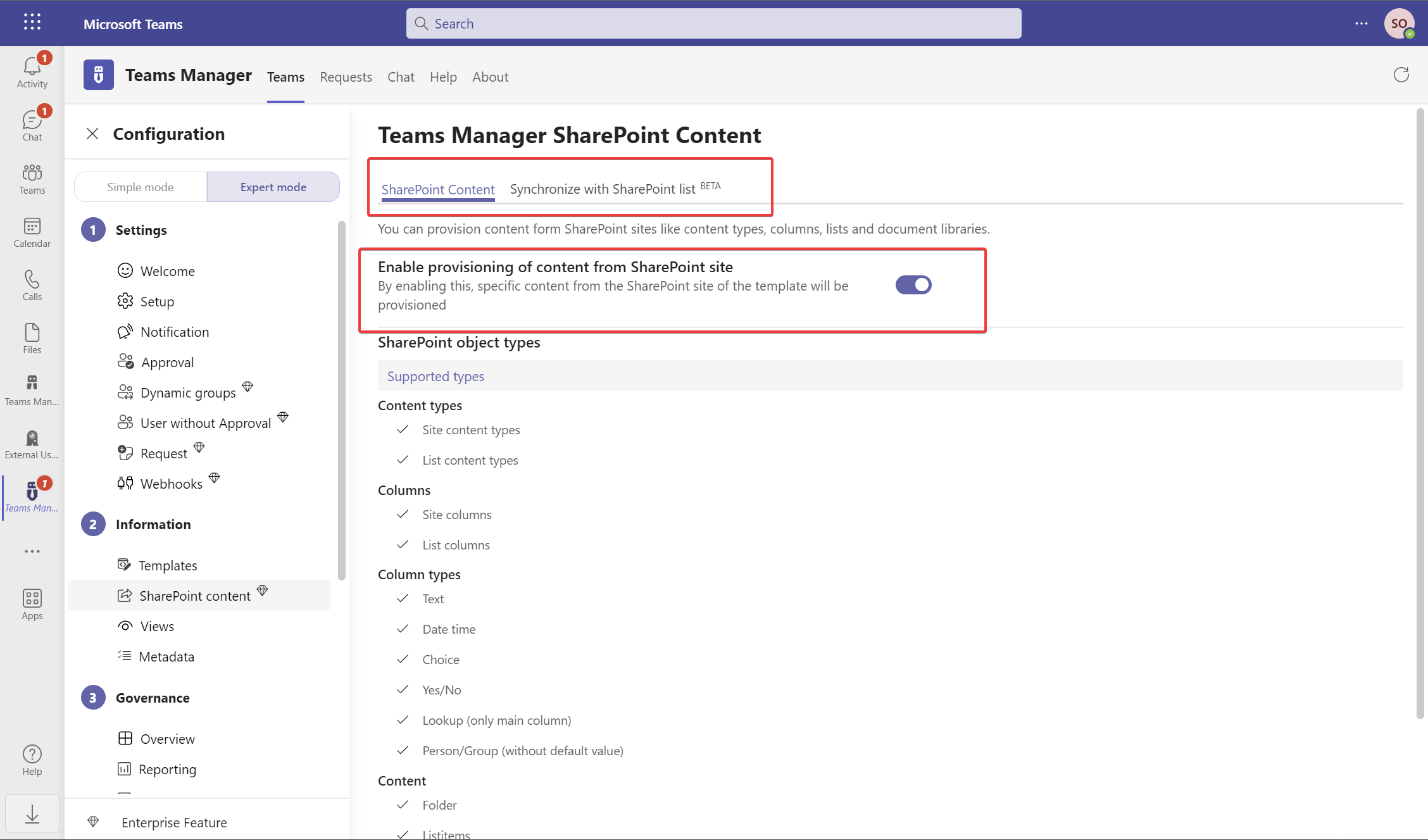 To consider

Please note that for SharePoint content in the list is all the information that can be deployed with Teams Manager. As well as information about the parts of the SharePoint that cannot be provisioned.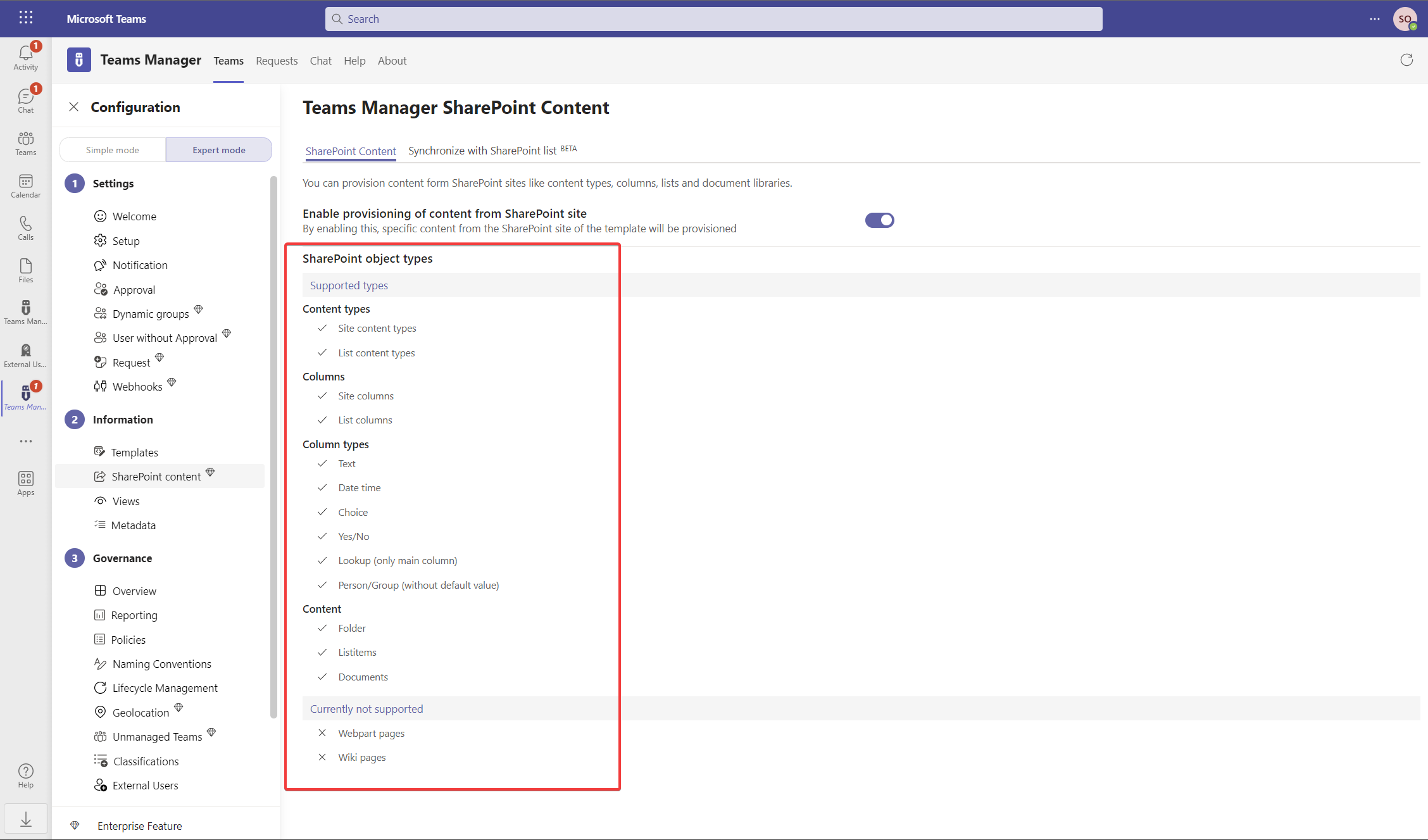 Related Articles

Archiving with Teams Manager

Basic Information When archiving Teams, not only is the Teams team set to the Archived state, you also get the option to set the connected SharePoint page to Read Only. To consider When we are in Teams Manager, we always work with the application ...

Documentation Teams Manager

Here you can find the documentation of Teams Manager for Microsoft Teams: Documentation Teams Manager​

Teams Manager Release Notes

Here you can find all release notes of Teams Manager releases: Teams Manager Release Notes

Teams Manager Templates

Here you can find all documents about Teams Manager templates.

Teams Manager Cheat Sheet

Here you can find the Teams Manager cheat sheet.