Provide users only Private Teams
Basic Information
With Microsoft Teams, both private and public teams can be created.
Private teams are only visible and accessible to the members who were explicitly added, allowing for private conversations and file sharing among team members. Public teams, on the other hand, are open to anyone in the organization to join and participate in, promoting collaboration and knowledge sharing. Both private and public teams can be used for group chat, video and audio calls, file storage, and task management.
How to reach the goal
With the Teams Manager we can determine via a policy package depending on a template whether a team should be private or public when created.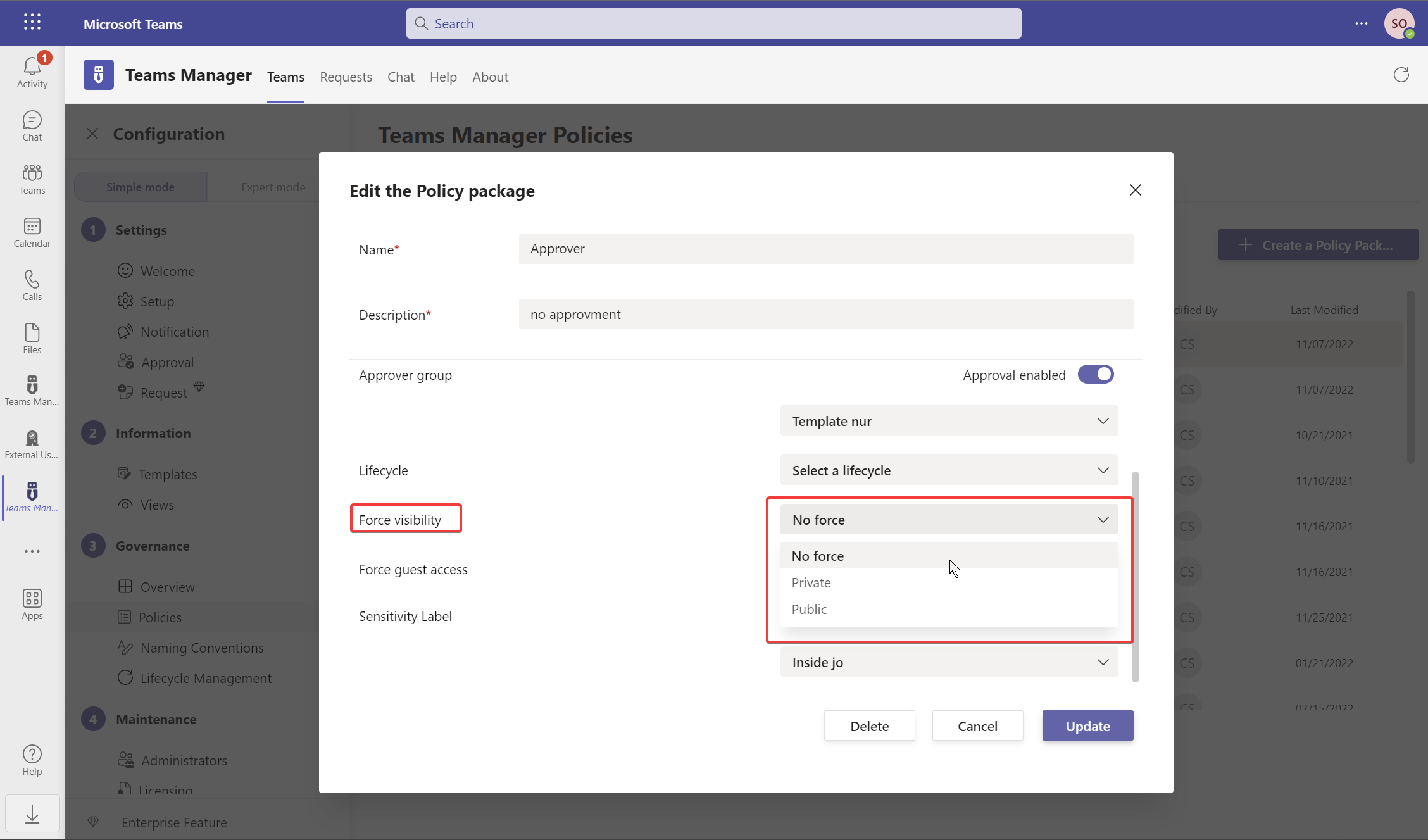 If this is not enough, we can use the Enterprei features to specify that only private teams can be created.